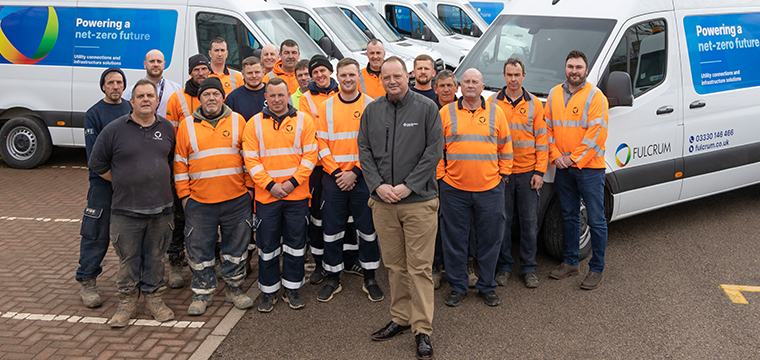 Our customer
Fulcrum is a leading provider of utility infrastructure and services, operating across the UK. From residential utility solutions through to electric vehicle charging solutions the business has built upon its heritage in utilities to innovate and deliver exceptional services for their customers.
The results
Needing to replace their existing fleet of vehicles they sought a suitable provider for 29 vehicles, with bespoke requirements. Working within a competitive and fast paced industry, a commercial supplier who supplied a high standard of customer service was essential.
The firm is an experienced user of contract hire, with a tender system in place. Close Brothers Vehicle Hire offered a flexible approach, which included bespoke semi-cap and livery needed by the teams. 
Since using the vehicles, the field engineers have highlighted the reliability of the fleet and the customer service have eased the operational demands of the transport managers.
Jean Gabbitas, Transport Manager at Fulcrum, said:
"We use various vehicle suppliers for our fleet needs, but I have the most confidence in Close Brothers Vehicle Hire as I know how responsive they are. The team resolve any query or problem in a short space of time. We have solid relationships and have utter confidence in the support of our operational needs, with the highest standards maintained."