CVS Live
We bring you the added benefit of CVS Live, our online interactive vehicle and fleet management system, which can help improve efficiencies and reduce management time.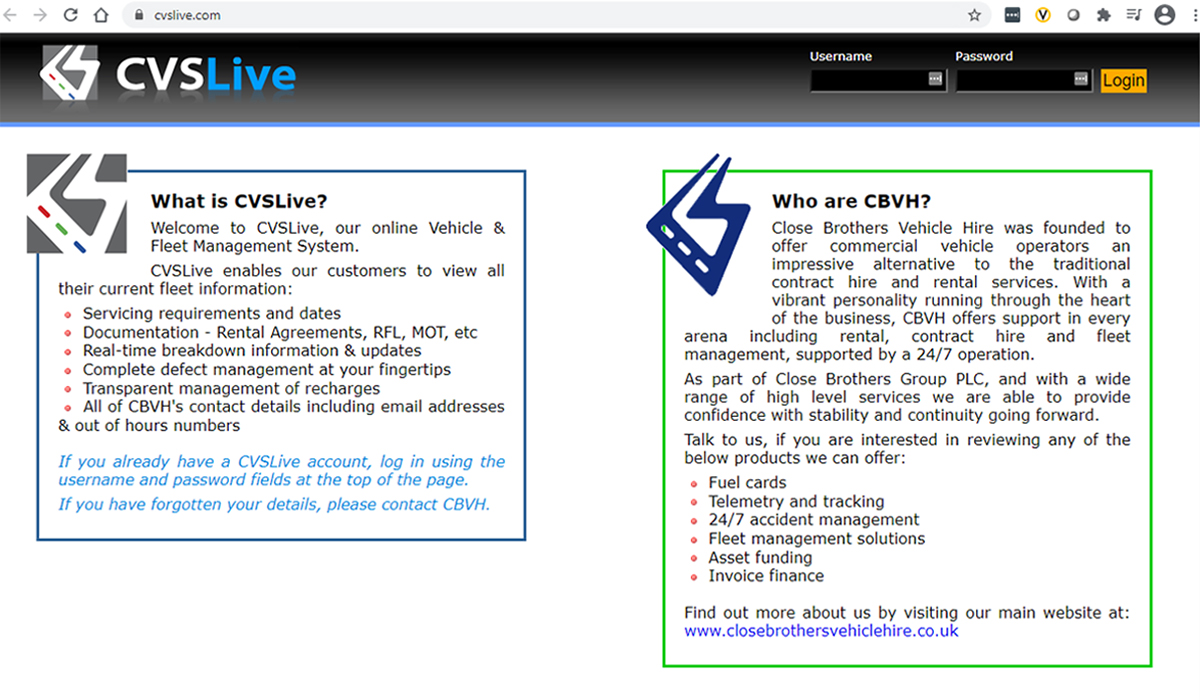 Login to CVS Live
Existing CVS Live customers login here >
CVS Live provides:
Servicing requirements and dates
Documentation i.e. rental agreements, RFL, MOT
Complete defect management at your fingertips
Transparent management of recharges
Important contact details
Features
CVS Live enables you to view all your current fleet information. Service requirements and all vehicle scheduling, rental agreements, MOTs and other documentation are easily accessible 24/7. The system also provides real-time breakdown updates and gives you complete defect management.
In addition, CVS Live provides a transparent view of all management charges and billing in addition to our internal recharges system and documentation, so that you are always fully in control of costs and overheads and enjoy real transparency in all areas.
Please fill in the form below and we'll contact you shortly, or call us on
03454 600 601
to discuss your specific business needs