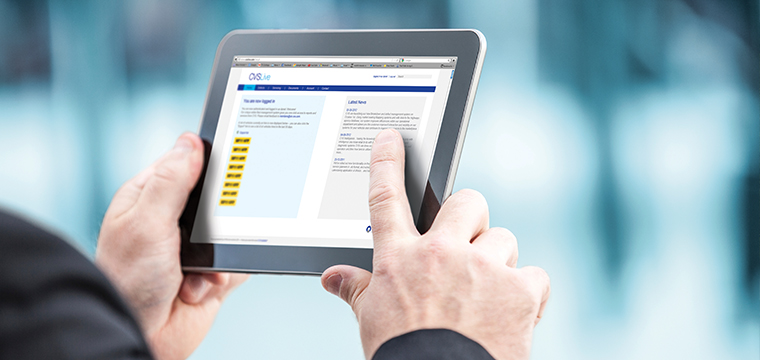 CVS Live is our online interactive vehicle and fleet management system.
It enables customers to view all current fleet information and manage their vehicles in real time.
The platform can be used with a wide range of leasing solutions, including contract hire and hire plan, so however you manage your vehicles, CVS Live can help make the process more efficient.
Here are some of the benefits of using our software:
See all vehicle and fleet information in one place
CVS Live gives you access to all your fleet information in one place: service requirements, vehicle scheduling, rental agreements, MOTs and documentation are all easy to find and readily available.
Save time
Our platform can significantly reduce management effort and can free up more time for fleet managers to spend on more productive tasks.
Manage costs effectively
The technology gives fleet managers a transparent view of charges and billing information. This means you will always be in control of costs and can therefore manage overheads effectively.
24/7 access
CVS Live is available to access at any time of the day, from anywhere in the world. This allows you to see insights about your fleet whenever required, helping you ensure that operations run smoothly.
Monitor vehicle and driver safety
With real-time updates on breakdowns, CVS Live gives you the ability to manage your team more efficiently and check that they are operating safely.
To find out more about CVS or to arrange a demo, contact us today on 0808 2963 265 or fill out an enquiry form on our website.